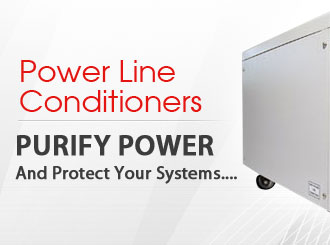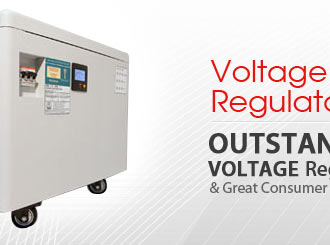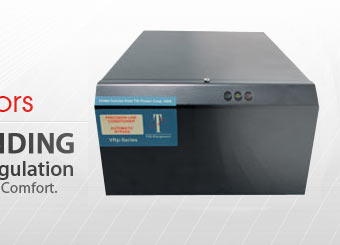 Send Email / SMS
Indoor Static Voltage Regulators (VRP Series)
The PWM Static Voltage Regulators feature continuous seamless correction of voltage, surges, spikes, sags & brown-outs. These are light in weight and compact and help in tight regulation of power quality, without switching the active power path. This series is ideal for real-time voltage control, along with the benefits of excellent inbuilt surge voltage protection & electrical noise control circuits.
Benefits :
Instantaneous Correction & outstanding voltage regulation
Inbuilt surge, spike, noise filter
Compatible with all loads as it does not switch any components in the power path
Energy efficient replacement for energy guzzling CVT
It's ultra-low impedance assures stability even with the most demanding loads
Aesthetic design
Compact size
Low weight
Quiet operation
Solid state, maintenance free
Built in auto - bypass. Surge, spike, noise control continues even in bypass mode
Standard 3-phase units are available in 3 different fluctuation ranges as below :
+ 12% & + 13% range is sufficient for most industries located in industrial zones
+ 20% range is sufficient for small industries located outside industrial zones, having poor power supply
Standard single-phase units are available in standard +20% fluctuation range as below :
+ 20% range is sufficient for most applications on single phase loads.
Please click below for detailed specification sheets :
Static Voltage Regulators
Single Phase 230 V, 50/60 Hz
Static Voltage Regulators
Three Phase 400/415 V, 50/60 Hz
Single Phase
Indoor Static Voltage Regulators
(VRP Series)
3 Phase
Indoor Static Voltage Regulators
(VRP Series)
Home | Company Profile | Applications | Product Range | Contact Us | Enquiry | FaQs

©
TSi Power (P) Limited
. All Rights Reserved (
Terms of Use
)
Developed and Managed by
IndiaMART InterMESH Limited